General
---
CNCS/LEARNS Tutor Training: Welcome to the rewarding world of tutoring! If you are a national service or volunteer tutor, this Web site will provide you with practical strategies you can use to help children learn to read. If you run a volunteer tutor program, this site can help you provide quality training to your volunteers. You'll meet tutors and children engaged in a range of activities that integrate a variety of skills and learning styles. You'll see them working on phonemic awareness, phonics, fluency, vocabulary, and text comprehension-key components of literacy development. And you'll help tutors make choices about what's best for their students. The National Mentoring Partnership: Webinars are held monthly on the 3rd Thursday 11:00AM-12:15PM Mountain Time. Webinars are free and online. Links to register for the upcoming webinar, with full descriptions and panelist information, are posted in the month leading up to the webinar. Check back periodically as plans for each month are finalized!
---
Schools on Wheels
---
Building College Knowledge: This workshop helps tutors build their students' college knowledge by nurturing college-going aspirations, which come from intrinsic motivation and the belief in one's ability to achieve and succeed. School on Wheels students often face hardships that can make it difficult to view college and other opportunities as attainable. Learn activities for different grades to nurture an "I can" attitude that includes how to plan and prepare for college, but also stresses the value of lifelong learning.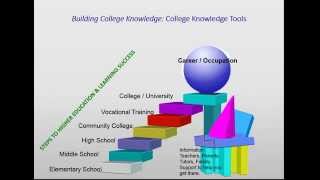 College Planning: Getting and keeping a student's attention is a critical factor in maintaining a successful session. This workshop discusses the timing, structure and content that maximizes attention and learning. Sample lessons, practical tips on finding academic resources and materials, as well as suggestions for tackling homework are provided.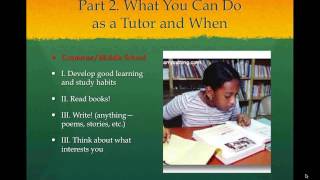 Trauma Informed Practices: Prevalence & Response -Why does this matter? Triggers – Why is this happening?! Tools – What can I do?! Self Care – This is exhausting….
---
---